About Our Little Home of Rainbow Kids English School
We Enrich child's skills to will, have come up with as a musing of creative brains from three different sectors.
The Management has vast experience in the education domain as a Professional and an International Trainer, as a Parent counselor, as an advisor and as an administrator. We are here to nurture your child's all-round development for a unique destination.
What Differentiates us?
Child centric approach rather than teacher centric
Strong Montessori based philosophy & method also incorporating best practices from other early childhood philosophies
Goes way beyond song & dance routines, nursery rhymes and simple playing with toys
Strong focus on a structured curriculum
Materials and tools for learning designed for the curriculum
Revolutionary assessment technique
A structured learning program for the overall development of the child
Tight integration between curriculum objectives, materials, activities, teacher training & assessment ensuring there is no disconnect.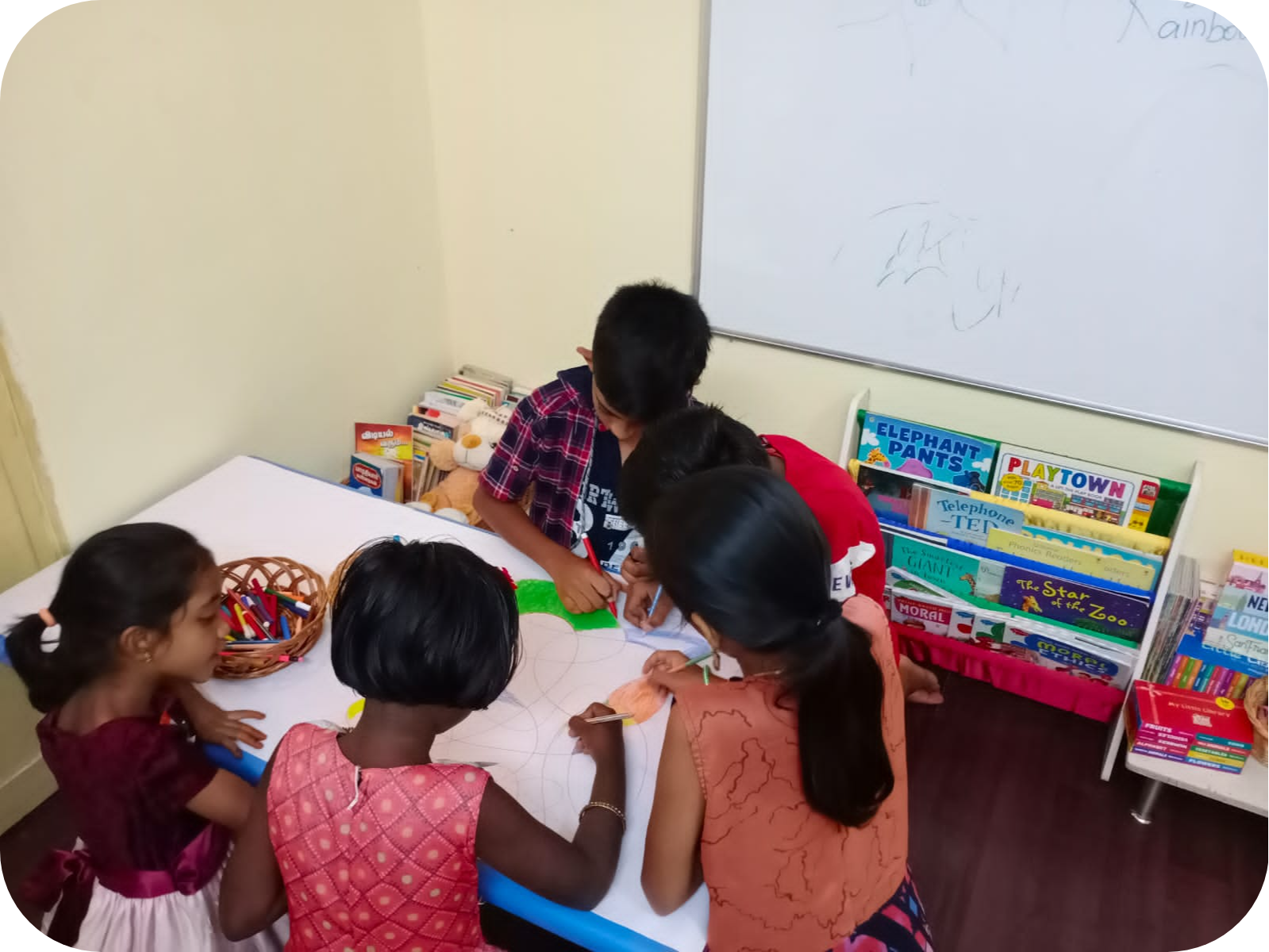 CURRICULUM
We aim to Impart the education with hands on activities. Our Program ensure every child is being valued, respected, feels safe and secure to develop as an independent learner. We are here to enable a strong foundation with a balanced daily schedule through different activities based on Physical- Motor, Cognitive, Language, Socio- Emotional and Art as per the child's potential.
Weekend English lessons with Ms. Sabi-
Take a demo ( all levels )
Phonics
Communicative English ( Basic – Advanced )
Corporate English
Hand writing / Creative writing / Story narrating
Curriculum is designed according to the individual needs
Materials will be provided.
ENROLL YOUR CHILD FOR 2022-2023