Our Learning Materials
Early age development is the rapid brain development period which needs to be equipped with the right tool and environment for the quality learning. Child equipped with the right tools at the right age shows tremendous development in Fine Motor skills and Gross Motor Skills, Sensory development which in turn are directly proportionate in rapid brain development of a child in his early age.
Our Class Rooms
Every Class rooms are designed with pictures, posters, charts, rhymes and tools to aid Child with visually enhanced learning.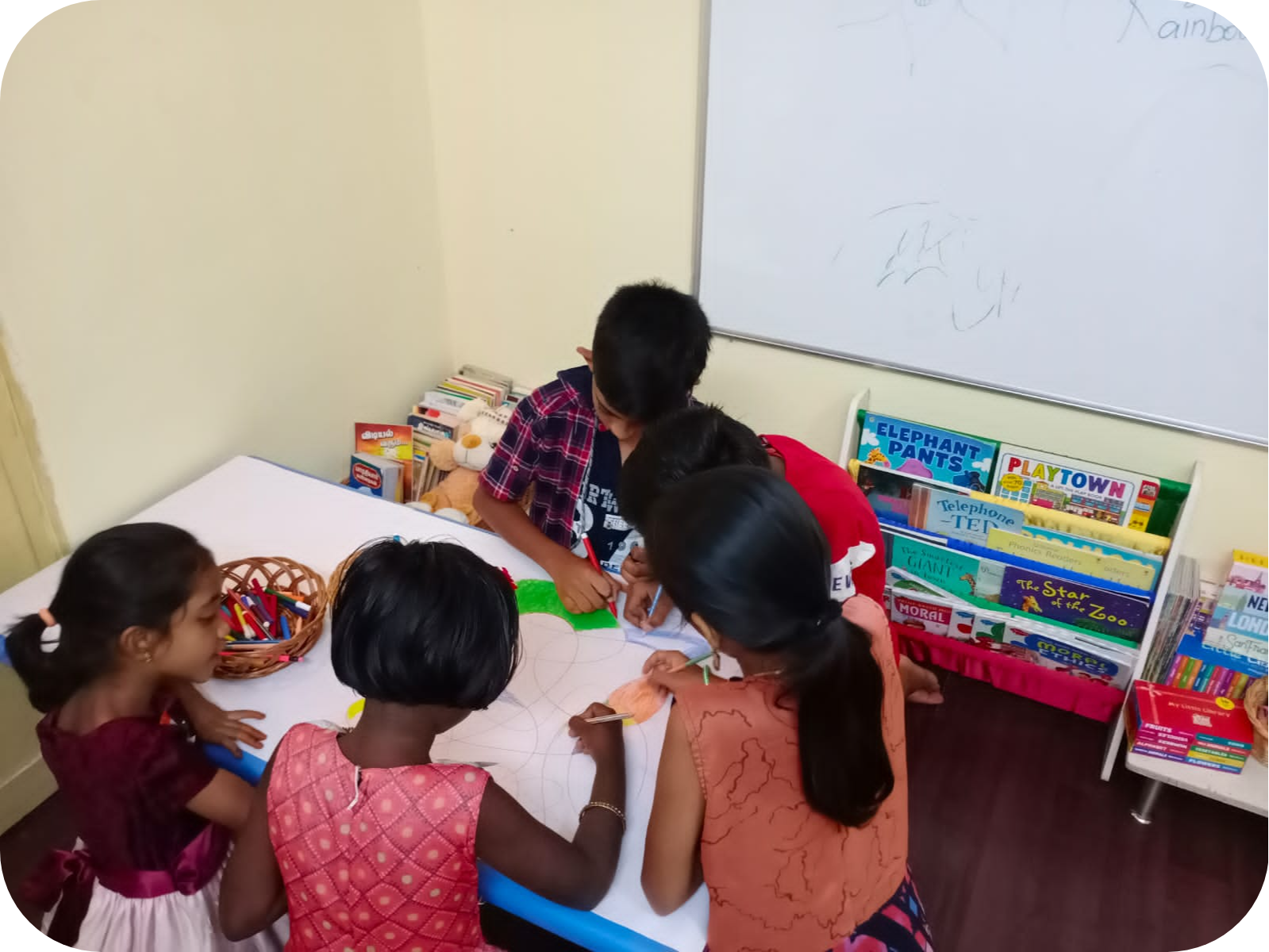 Play area
Child's major development Physically and mentally will takes place rapidly with Play especially the Outdoor Play. Our Outdoor play area includes slides, rock climbing, ladder climbing, swing , sea-saw, Trampoline etc., which aids the child in developing Gross motor skills and Physical development. It also includes fun toys like ride-ons, jump-ons, ball pool etc.,Soon, Our play area is coming up with the materials to equip for child's sensory development.
Sports Corridor
We have a spacious area for sports and to have a fun play with the ride-ons, jump-ons and other toys for the child in the campus, where we also made sure the child stay in touch with the nature which in-turn it benefits in building child's strong immunity system.
Day Care Room
Our Day Care room is designed with the colors, soft toys, ball pool, propercotfor each individual child, cradle bed for infants with high hygiene standards and safety measures.